Vision Crafting
The Vision Crafting program is a one-year curriculum designed to help individuals craft long-term visions.
Participants work with experts and mentors through research, teamwork, one-on-one consulting sessions, and personal tasks. Individuals will learn the art of crafting visions utilising daily journals, life experience, knowledge, and acquired skills.
The program will also guide youth to strengthen their capacity and offer resources to help build strong individual and community brands through stories, products or services.
Social Entrepreneurs
AfriCanadian Resource Centre will allocate resources and support for the launch and acceleration of visions in business, foundation, government, and nonprofit sectors - where the first pilot – RCHC's 4-year AlkebuLan Project - will focus on Social Enterprises.
We want to encourage the startup of African Canadian social enterprises because there is a lack of stories, products, and services created and owned by African Canadians. We do believe that once we can produce and distribute goods nationally and globally, the CAC will have the capacity to support its sectors across the board.
Cross-sector Collaboration
We want to excel in cross-sector collaboration. Therefore, through this program, individuals will be encouraged to create short-term and long-term partnerships at local, regional, national, and international levels, with the aim of solving overarching challenges together.
Through this program, iBridge ​​​​​Network will be formed to help connect the works of AfriCanadians to those of other Africans living abroad. The network will focus on the well-being of Africans in the diaspora.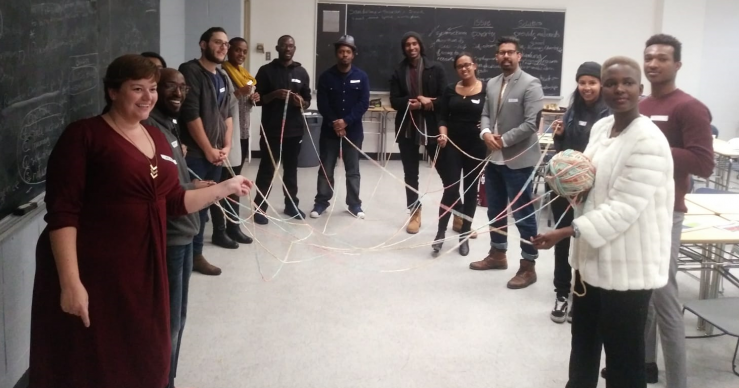 Youth Mentoring Programs
This program offers ongoing mentorship to youths working to solve personal and community challenges and encouraging practical exercises through offered capacity support.
Our goal is to establish holistic adult mentoring services to help guide youths in their personal and professional life, and create mentor-mentee bonding experiences through activities like debates, table discussions, think-tank, and group retreats.