RCHC's primary objective for the Centre for Healing is to create an environment where genocide survivors and others who suffer trauma-related effects can confide in others, share their experiences, and get help from professionals where necessary.
OUR PURPOSE
Sharing Stories to help move towards healing individual and community Trauma.
OUR FOCUS
Capacity Building and Leadership Development.
Holistic Health & Community Wellness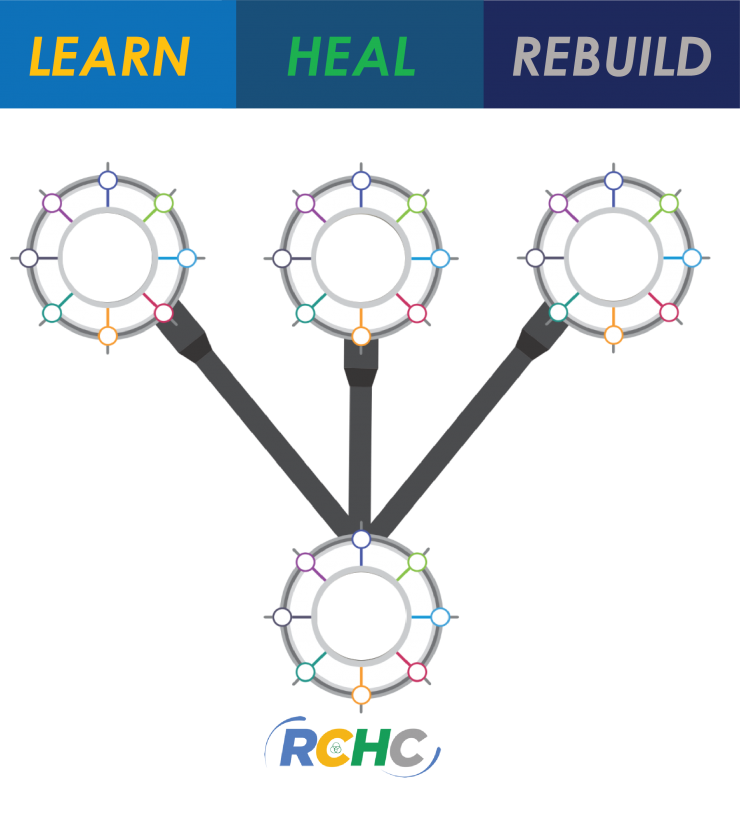 MENTAL HEALTH
RCHC's Healing program focuses on improving positive behaviour and mental health through one-on-one counselling, consulting, and mentoring members. Participants receive opportunities to air out challenges and struggles, share daily successes and receive constructive advice for success.
EMOTIONAL HEALTH
Providing emotional state training for youth who wish to manage feelings and behaviours – including Healing, Learning, and Rebuilding on personal, interpersonal, and community levels.
SELF-DISCIPLINE
Promote self-discipline and positive daily rituals for emotional and mental wellness.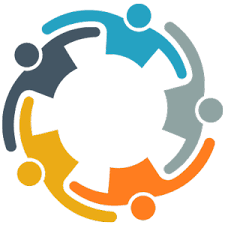 LONELINESS
Promoting self-awareness and emotional growth through heightened emotional awareness activities, such as communication training, where youth learn to communicate effectively to themselves and others. Youth also learn to positively interpret incoming messages from thoughts and social settings to maintain well-rounded inner and interpersonal relationships.
IDENTITY
Promote heightened emotional self-awareness by teaching youth to identify and evaluate their feelings, including instructions on the four core emotions of anger, sadness, fear, and happiness; instruction on mindfulness – meditation; and instruction on verbally labelling feelings, etc.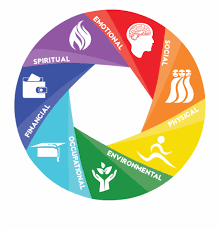 HEALTH LITERACY
RCHC aims to Partner with local holistic and healthcare providers to provide easy access to health and resources for Continental African Canadian members.
ACCESS TO HEALTHCARE SYSTEMS
Working with experts in the healthcare industry, RCHC will offer socio-emotional and self-awareness learning, healing, and group-sharing activities, including outreach and referral services for members who require more professional counselling.
SEX & RELATIONSHIP
Through RCHC's Health Learning, we also encourage sexual responsibility and decision-making regarding the risks and consequences associated with sexual activity and general living.
Our Holistic Health and Wellness program offers space and activities for experience sharing between individuals, families, communities, and beyond.
Through this and many other activities, members learn to listen and confide in one another. Participants will engage in exercises designed to promote empathy towards the struggles and challenges of others and acquire tools to identify and carry forward lessons from past or current experiences to shape new or renewed paths without prejudice through Learning, Healing, and Rebuilding.
RCHC's African Canadian Leadership Training provides stimulating programming and activities that build bridges to promote intercultural understanding, equal opportunity for individuals of all origins, citizenship, civic engagement, and a healthy democracy.
The 13-week Leadership Development will focus on:
Individual Goals and Life Purpose Training
The Art of Community Organising
Good Governance and Capacity Building training
Diversity and Inclusion for success.
If you are an African Canadian with an idea or an issue in your community you like to champion, or an aspiring leader seeking to solve current and future challenges?